The MENTOR Initiative: A History of Emergencies …
The MENTOR Initiative has been at the forefront of natural and humanitarian emergencies throughout its lifetime. From the 2004 Boxing Day Tsunami in Indonesia, Cyclone Nargis in Myanmar in 2008, the 2010 Earthquake in Haiti, cyclone Idai in Mozambique in 2019, and more recently in Ukraine, MENTOR has been delivering Integrated Vector Management and medical logistics programmes to some of the most at-risk populations around the world.
Reporting the Impact of Indoor Spraying & Education Campaign in Nigeria
In Borno State, Nigeria, malaria is the number one cause of morbidity and mortality, with peak disease burden during and immediately following the rainy season. Reported cases of malaria in Borno State increased by almost 10% from 279,389 in 2019 to 307,175 in 2020. While endemic, it is also clear from that malaria morbidity is most significantly experienced during the rainy season from July-September in Borno State. Fresh surface water from rainfall creates breeding grounds for the anopheles malaria vector, causing these spikes in recorded malaria rates. Transmission continues to increase annually, highlighting the urgent need for intervention.
Between February and July 2021, The MENTOR Initiative conducted IRS (Indoor Residual Spray) and IEC/BCC campaigns (Information Education and Communication and Behaviour Change Communication) campaigns targeting 386,538 people in Monguno, Maiduguri, and Jere. This included 116,537 Internally Displaced Persons (IDPs) across 12 camps and 58,000 host community members in Monguno, as well as 212,520 IDPs living in 17 camps in Maiduguri and Jere.
To read the whole report, click here: The MENTOR Initiative Indoor Residual Spray & IEC 2021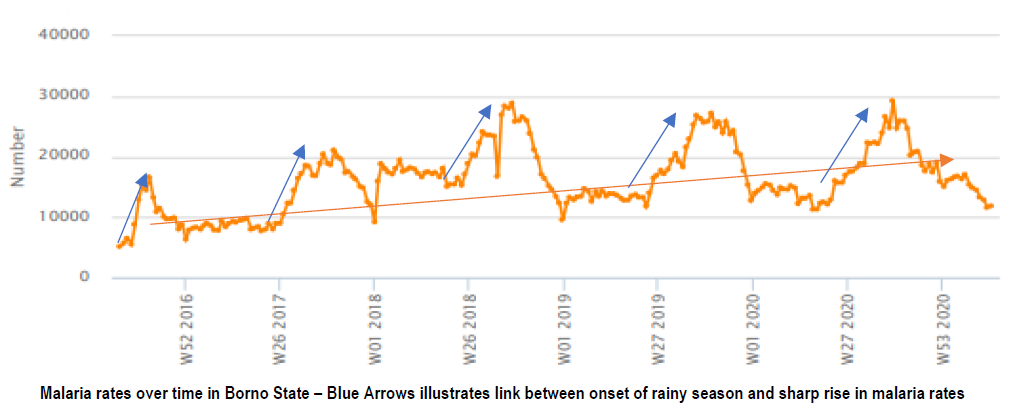 Ensuring safe health facilities in conflict settings during Covid-19: Borno, Nigeria
The conflict affected and health burdened state of Borno, Nigeria, is now reporting increasing Covid-19 cases, an outbreak which will continue to aggravate an already unimaginable situation for the people in the region and threatens to hamper all efforts at recovery from the existing health crises. In order to prevent the spread of Covid-19, as well as enabling health facilities to stay open to provide other life-saving services, health facilities must have means of adequate disinfection to protect patients and health care workers.
MENTOR is responding by developing and distributing a novel and innovative disinfection kit to health facilities, developed together with and generously donated by SC Johnson. The kits are made up of components proven to prevent Covid-19, in combination with easy-to-understand pictogram instructions, which offers a rapid and innovative new mechanism for directly protecting health facility workers and patients, preventing facility closures, and saving lives both directly and indirectly from Covid-19. This combination of having approved components with pictorial instructions is highly innovative, and a first of its kind.
SC Johnson has generously donated enough kits to support 100 health facilities in Borno state for four-six months, benefiting up to 1 million people accessing health facilities across the state. This novel tool has potential to become a significant asset in disease control practices and policy both nationally and internationally.
Emergency Team Assessments – Borno State, Nigeria:
The protracted humanitarian crisis in northeast Nigeria has now lasted over ten years, with no near-term solution in sight, disproportionately impacting civilians through the displacement of millions and the destruction of critical infrastructure. Throughout 2019 and early 2020, Armed Opposition Groups (AOGs) increased their areas of operation creating ever greater restrictions on humanitarian access and placing innocent populations at even greater risk of disease outbreaks.
Malaria is the number one cause of morbidity and mortality all year round with peak disease burden during and immediately following the rain season June-September. Other vector-borne diseases that are present in Nigeria such as dengue and yellow fever, with recent outbreaks being reported, will continue to escalate as conditions worsen for IDPs and host communities, as well diarrheal diseases (such as cholera) spread by pathogens in unsanitary conditions and mechanically by common flies. Compounding all of these disease risks is the prevalence of malnutrition amongst at-risk communities and IDPs, causing higher rates of infection, more severe and dangerous symptoms, and complications in treatment.
Between October 2019 and February 2020, The MENTOR Initiative conducted assessments of health needs in Borno State, liaising with partners and ministries on the ground to develop a picture of the existing health response and identifying critical gaps that, if addressed, would reduce significantly death and suffering amongst both IDPs and host communities in Borno state. See findings in assessment report (link)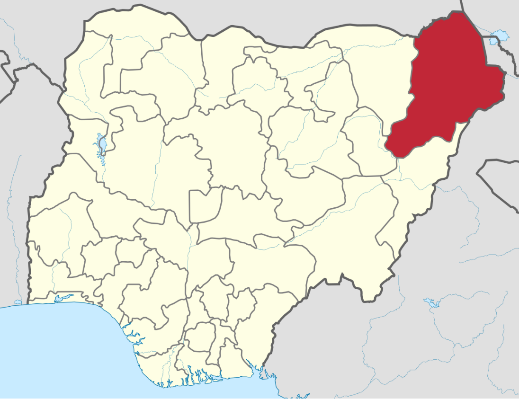 The MENTOR Initiative extends its gratitude to all partners, ministries, and agencies that collaborated with MENTOR including: the Ministry of Health (MoH), National Primary Healthcare Development Agency (NPHCDA), State Primary Healthcare Development Agency (SPHCDA), Borno State Environmental Protection Agency (BOSEPA), State Emergency Management Agency (SEMA), Health Cluster Sector, UNOCHA, IOM, INSO, and partner INGOs. In particular, MENTOR thanks Solidarites International for their support and facilitation of these assessments.
Pictures from Needs Assessment of the Emergency Team's visit to Borno State, Nigeria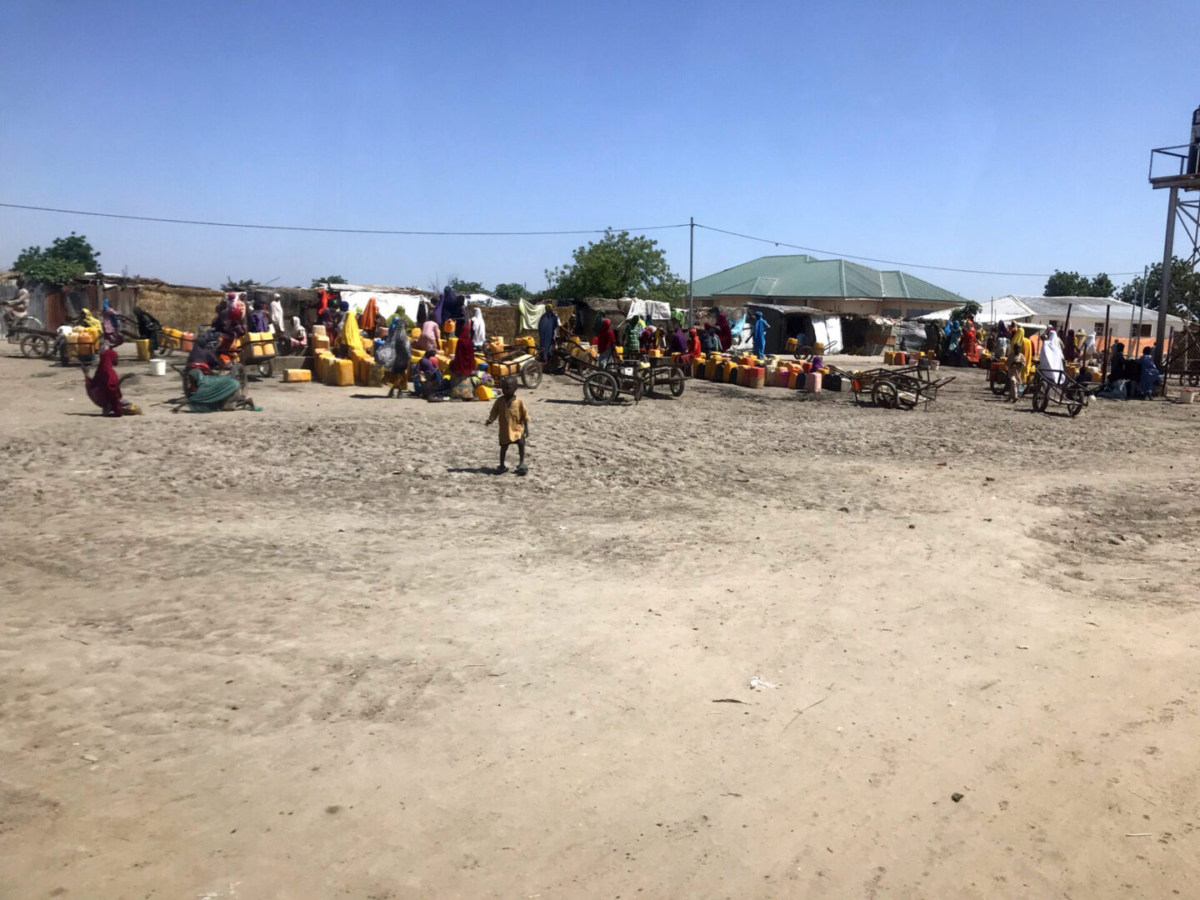 Recent Emergency Programmes
The MENTOR Initiative have been working in Mozambique since the impacts of Cyclone Idai became apparent. Maximising on various partnerships including the Ministry of Health, USAID/OFDA, Tchau Tchau Malaria, The MENTOR Initiative have already achieved significant results in preventing and protecting the most at-risk populations from malaria and other vector-bourne diseases, as well as improving other key health care and well-being markers.
To read our updates from the field, please click below:
First update – May 2019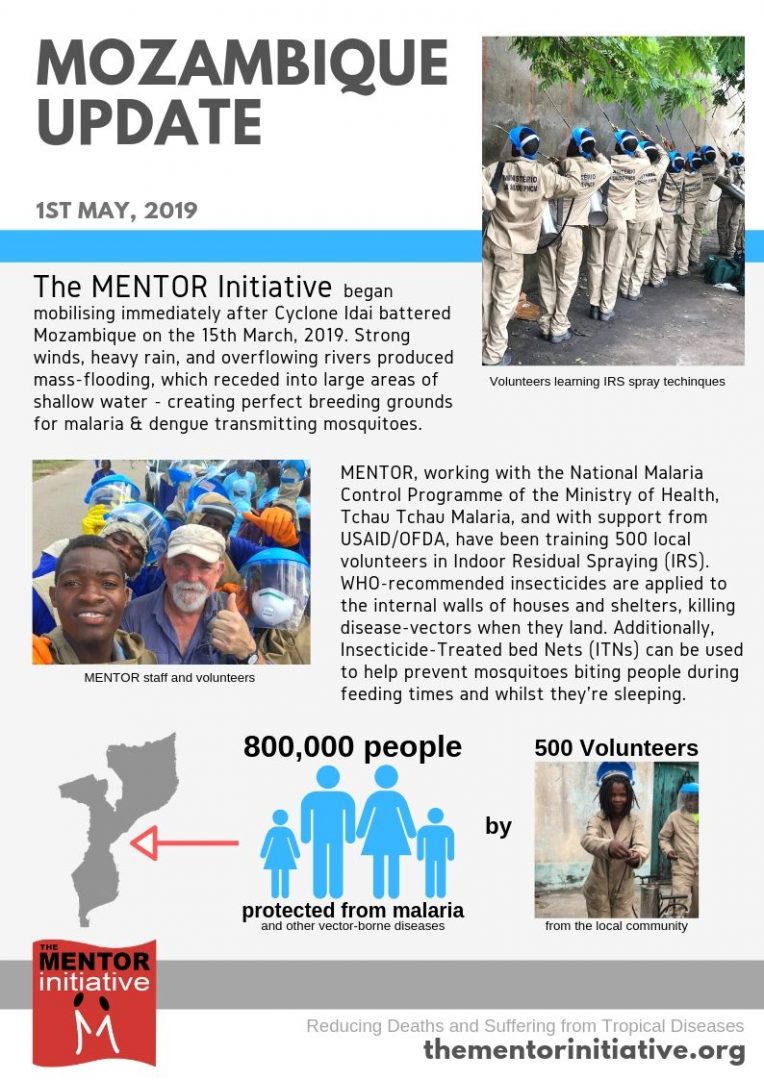 Second Update – June 2019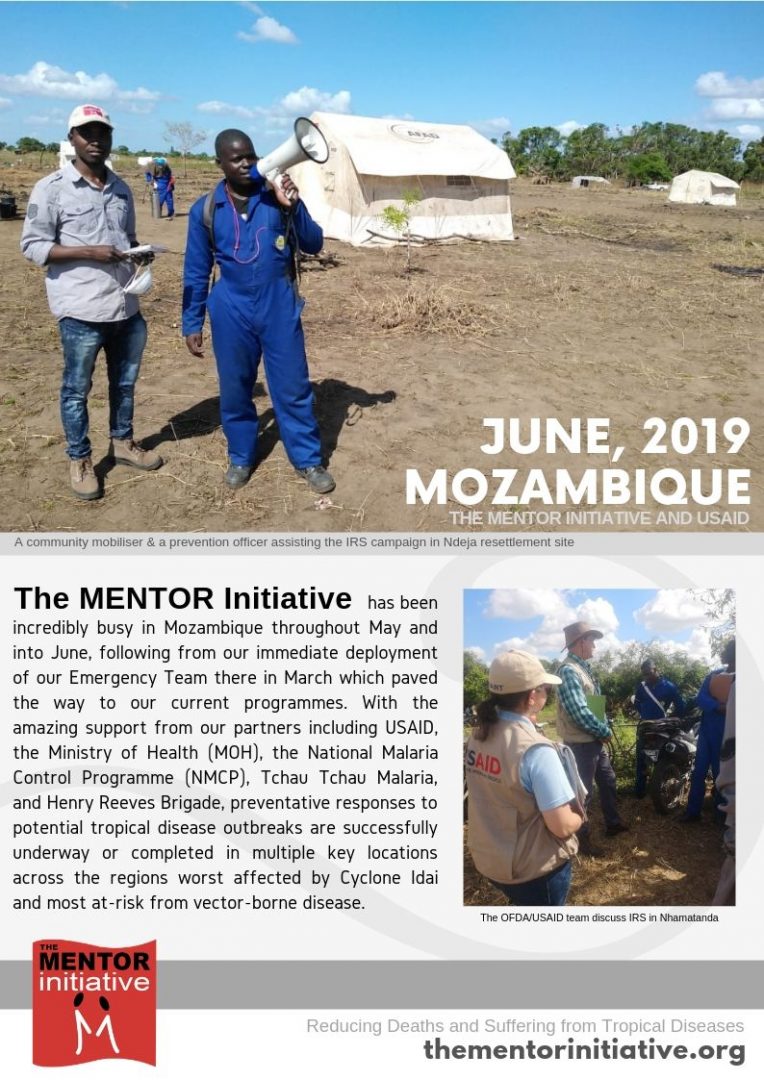 Malaria in Yemen: A Needs Assessment for International Organisation for Migration
In 2017, as the civil war in Yemen spiked in intensity and the practical realities of a protracted conflict upon the civilians came to the forefront of international news, the International Organisation for Migration commissioned the MENTOR Emergency Team to finalise a Needs Assessment on Malaria Control in the country. This task was undertaken as an advisory exercise, with MENTOR making recommendations to IOM on "how to achieve maximum impact on malaria country with limited financial means", taking feedback from a range of different stakeholders including the World Health Organisation, WHO National Malaria Control Programme, and IOM. The draft-report and subsequent recommendations were then field-tested by MENTOR staff in Yemen, presenting the work to local stakeholders, NGOs, and authorities.
Click here to read the Malaria in Yemen: Needs Assessment 2017