South Sudan
Context Overview
South Sudan, home to some 12.4m million people, is a country emerging from a prolonged civil conflict with a very high human cost. More than half of the South Sudanese population requires urgent food assistance, about 40% of the population is internally displaced or live as refugees in neighbouring countries and more than 80% fall below the poverty line. Extreme flooding and internal conflict has further worsened living conditions and caused an alarming rise in food insecurity for millions of South Sudanese, further adding to the growing public health crisis.
Displaced persons are particularly vulnerable to communicable diseases, as exemplified by the increase in malaria outbreaks in recent years, in particular in the country's camps for internally displaced persons (IDP), Protection of Citizen Camps (PoCs), and refugee camps. Because of the poor living conditions, these communities are more susceptible to a number of diseases, with water-borne and vector-borne diseases (VBD) being a particular problem. Due to the fact that almost all shelters in camps are simple mud and tarpaulin huts, refugees are exposed and vulnerable to the bites of malaria mosquitoes and other disease-transmitting insects, such as sandflies. This vulnerability increases during the rainy season as a result of breeding site multiplication and subsequent increases in vector populations, as well as worsening sanitation, as latrines overflow and water gets contaminated through open defecation. It is estimated that 44% of the population are at risk of communicable and non-communicable diseases and around 75% of all child deaths in South Sudan are attributable to preventable diseases, such as diarrhoea, malaria and pneumonia.[1]
[1] UNOCHA (2022). South Sudan Humanitarian Needs Overview. Available here.
The MENTOR Initiative in South Sudan
Target Locations
To date, MENTOR has focused support in communities in Warrap, Abeyi, Northern Bahr el Ghazal, Upper Nile, Lakes, Unity state and Eastern Equatoria states. The map below shows MENTOR's recent and ongoing operational sites in South Sudan.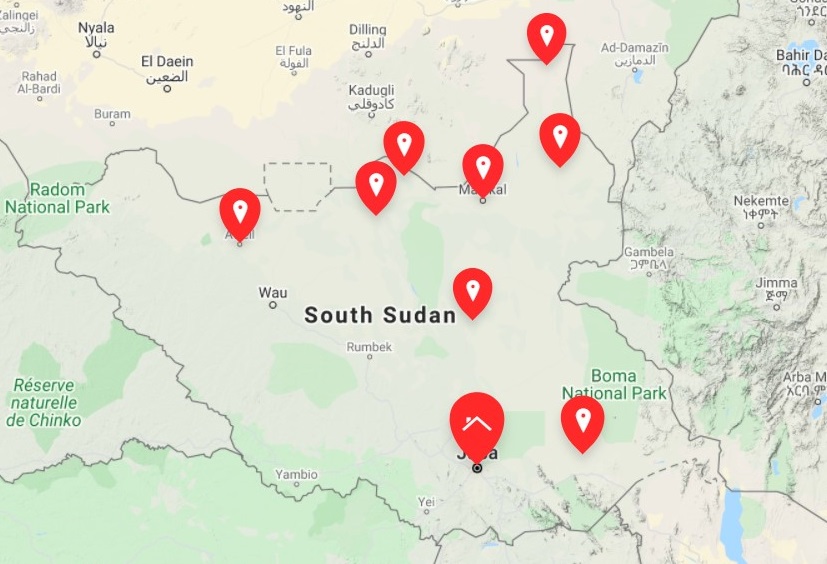 Figure 1: MENTOR's recent and ongoing field presence in South Sudan; Juba, Aweil, Bentiu, Malakal, Maban, Jamjang, Renk, Ulang, Eastern Equatoria
MENTOR Activities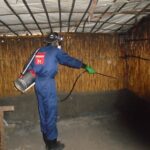 Vector Control: MENTOR's annual door-to-door indoor residual spraying (IRS) campaigns target every shelter in the camps as well as the homes of nearby host communities. This activity is implemented just before the yearly rains start to protect people throughout the malaria high-transmission season. IRS also protects people from other endemic VBDs such as Visceral Leishmaniasis. Larval source management and fly control activities are conducted as supplementary interventions to IRS.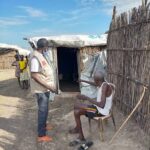 Community Engagement: Information, Education, and Communication and Behavioural Change (IEC/BCC) activities are run in conjunction with IVM activities in order to improve treatment seeking behaviour and uptake of preventative measures. Messages on malaria and other diseases, how to identify, prevent and manage them are communicated via health education sessions, focus groups, door-to-door messaging and active engagement with local chiefs and elders.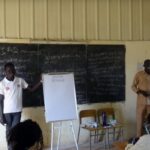 Supporting Health Service Delivery: Training and technical coaching is provided to health care workers (HCWs) and managers/supervisors of health facilities (HFs) in and around the camps. These trainings focus on the diagnosis of malaria and other diseases, as well as their appropriate treatment and case management. MENTOR also provides medical commodities to HFs in and around the camps in order to prevent episodes of stock-outs and the subsequent inability to correctly diagnose and treat tropical diseases.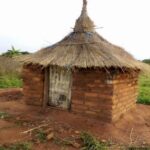 WASH Activities: MENTORs UNICEF-funded WASH activities primarily consist of Community Led Total Sanitation (CLTS) which is an innovative methodology for mobilising communities to completely eliminate open defecation (OD). Communities are triggered and facilitated to conduct their own appraisal and analysis of OD and take their own action to become ODF (open defecation free). CLTS activities are also run in conjunction with borehole rehabilitation and latrine construction.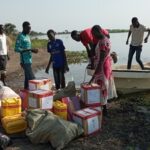 Mass Drug Administration (MDA) for Neglected Tropical Diseases (NTDs): MDA involves giving treatment to every person living in a defined geographical area in order to control/eliminate specific NTDs. This means that all eligible persons, regardless of whether or not they are infected, receive the treatment. Due to the dynamic nature of MENTOR, and the organisation's ability to access hard to reach populations/locations, MENTOR has acted as an effective implementing partner in carrying out and supporting MDA campaigns in South Sudan.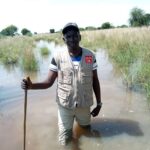 Capacity Building & Community Ownership: MENTOR has successfully trained and built the capacity of healthcare worker staff and local surveillance systems in South Sudan since 2013. Implementing staff are always recruited from the target communities as this not only builds local capacity but also increases intervention acceptance and community buy-in. Establishing sustainable technical standards in close collaboration with the NMCP and UNHCR implementing partners improves the overall quality of health services, and helps to build local resilience in the health system.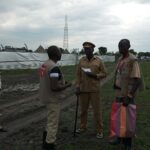 Partnerships: MENTOR as an organisation maintains strong relationships and coordination with all relevant partners on the ground to ensure timely, effective and coordinated response to public health and humanitarian needs. Partners include The Ministry of Health and all other relevant ministries, UN agencies and both local and international NGOs. Strong partnerships increase security and enable rapid resolution to conflicts and challenges, particularly at the field level.
MENTOR's response to COVID-19
At the onset of the global pandemic MENTOR rapidly integrated COVID-19 messages, guidelines and precautions into all existing disease control and health promotion activities. Throughout the pandemic, MENTOR's uninterrupted activities not only prevented deaths and suffering from the targeted VBDs and WASH-related illnesses of our programmes but also improved awareness and hygiene practices in relation to COVID-19.
Page last updated 29-09-2022